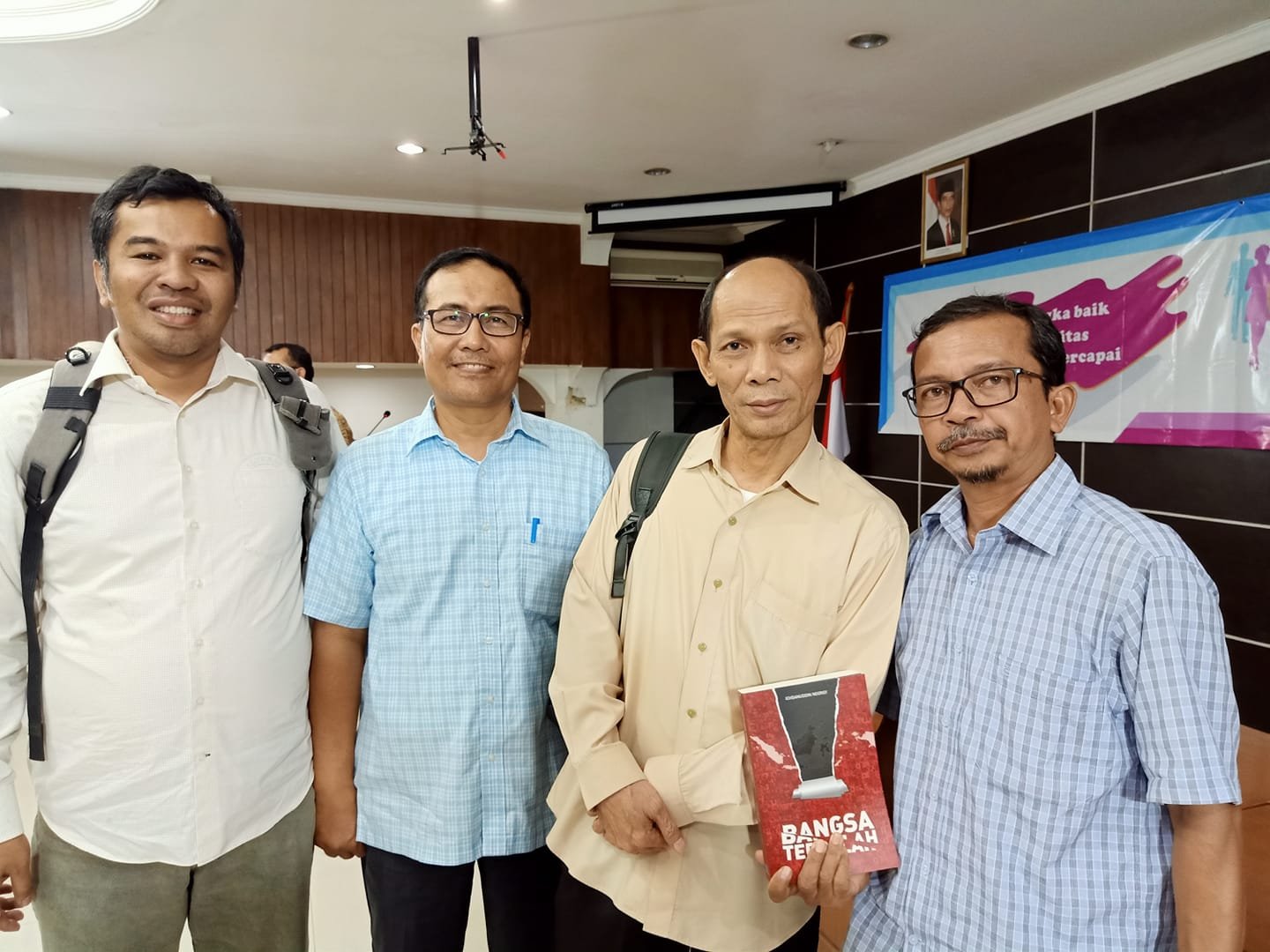 I am absolutely thrilled to share with you an incredible piece of news that has made my day! As I checked my inbox this morning, anticipating the regular email clutter, I was overjoyed with excitement to discover the unexpected, a personal invitation from none other than Ichsanuddin Noorsy, an old friend! And what was this invitation for? Incredibly so, it was for his book launching event! An event that would not just boast excitement, but it would be a grand affair in every sense of the phrase. The launch promised to be a spectacular affair filled with excitement, fervor, and of course, the much-awaited release of his latest literary masterpiece – Bangsa Terbelah. I can hardly contain my excitement, and I am beyond grateful for the chance to witness the hard work and dedication that has been put into creating such an exceptional piece of literature. Being personally invited to events like these feels like such an honor. It is always an incredible opportunity where we can come together to show our support and appreciation for the talents and accomplishments of our dear ones. With such anticipation, I can hardly wait to catch up with old friends and meet new acquaintances as we come together to celebrate the launch of what I'm sure will be an unforgettable reading experience.
Dr. H. Ichsanuddin Noorsy is a highly respected figure in Indonesia, known for his expertise in a diverse range of fields. He holds a Bachelor of Science degree, a Bachelor of Law degree, and a Master's degree in Public Administration, all of which have contributed to his impressive career in academic and political spheres.
Throughout his professional life, Dr. Noorsy has made significant contributions to society, particularly in the field of Islamic education. He is the founder and Chairman of the Board of Trustees of the Qatar Indonesian Islamic Economic Forum (QIIEF) and has authored several books and articles on topics ranging from Islamic economics to public administration.
In addition to his academic contributions, Dr. Noorsy has also held a number of high-profile government positions, including serving as the Minister of Religious Affairs of the Republic of Indonesia. Through his work in government, he has championed the values of social justice, human rights, and democracy, all while maintaining a deep commitment to his Islamic faith.